L'hiver arrive et c'est le bon moment pour notre promo spéciale 'Opération Thé'! Les thés spécialités de Crabtree & Evelyn...
The boutique is full of beautiful things for yourself or for your home!   Decorative items, beautiful pots and crockery, household...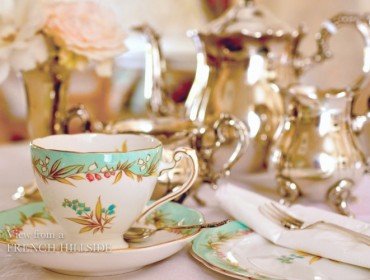 Si vous prenez une petite pause dans le salon de thé, vous pouvez utiliser les tasses et les assiettes de...
Le Salon de thé est ouvert tous les après-midi entre 14h30 et 18h00.    Le décor est style 'vintage' avec...